Harvbo Cards exclusively uses Professional Sports Authenticator (PSA) for grading of sports cards and TCG cards. PSA is the largest and most trusted card grading service in the world.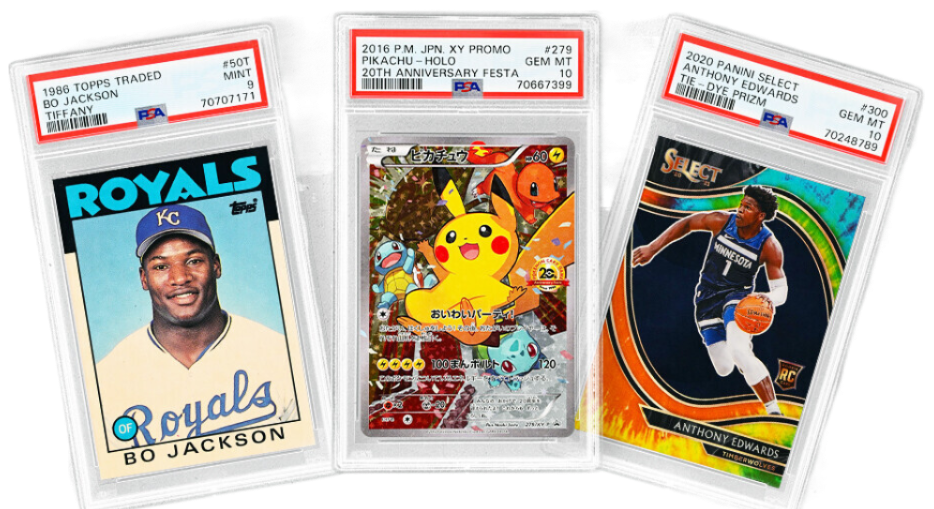 PSA has established a recognized and respected universal grading standard for trading card collectors, they encapsulate every trading card in a tamper-evident, sonically sealed case. These attractive, hard plastic cases provide protection from pressure and most damage. Once encased, you can rest assured that your cards will remain secure from further wear.
Ticket collecting is gaining in popularity as collectors realize that tickets represent tangible artifacts from some of the greatest moments in sports and pop culture. You can preserve your ticket collection and add much needed security and value with PSA grading.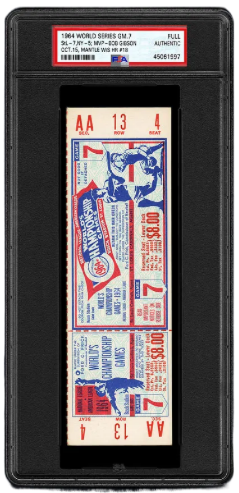 Not all trading cards come out of the pack. Literally. There is a growing number of collectors who choose to preserve the cards and the packaging, opting instead to leave the packs unopened and the cards undisturbed.
To those collectors, we offer PSA Pack Grading. Unopened packs graded by PSA will enjoy the security and protection that comes with PSA's sonically sealed holders, as well as enhanced liquidity.
From Pokémon to basketball, baseball and football, both vintage and modern, unopened packs from across the hobby can be authenticated and graded by PSA.